And he said unto them, Go ye into all the world, and preach the gospel to every creature. Mark 16:15

In My Father's Arms

I can face that which I must endure
While in my Father's arms
I know that I can win the race
While in my Father's arms
He leads me and he guides me
Safely from all harm
If only on his word I lean
While in my Father's arms
The warmth and love that I feel
Are not of myself alone
But safely in my Father's arms I lean
For all my wants and needs
And when I am weary I go to sleep
While gently reassured
That while I slumber I am kept
Within in my Father's arms
Miriam Brown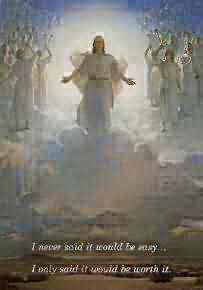 Because

Because He emptied Himself of all but love,
You can be filled.
Because His body was broken,
Your life can be whole.
Because His blood was shed,
Your sins can be forgiven.
Because He submitted to injustice,
You can forgive.
Because He finished His Father's work,
Because He was forsaken,
You will never be alone.
Because He was buried,
You can be raised.
Because He lives,
You don't have to be afraid.
Because He was raised,
You can be strong.
Because He reached down to you,
You don't have to work your way up to Him.
Because His promises are always true,
You can have Hope!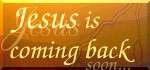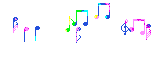 In His Hands

We know not what tomorrow brings
Although we plan ahead
For only God alone can know
the pathway we must tread.
We cannot know the future
not one minute nor one hour
Each circumstance that we must face
lay only in His power.
It's vital that we live by faith
from minute unto minute
And trusting that each step we take
He's walking with us in it.
We cannot see the future
nor the trials we must face
But in all things, God promised us
sufficiency of grace.
This alone should give us hope
whatever be our plans
In knowing that our future lies
in His sweet, loving hands.
Betty Purser Patten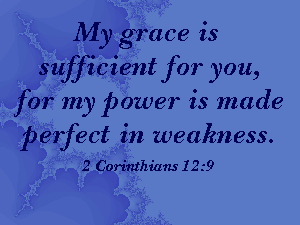 When You Thought

WHEN YOU THOUGHT....
When you thought you are alone ... you are not.
His name is Emmanuel.
When you thought He has forsaken you, He didn't ...
He is always near.
When you thought you couldn't bear it anymore, ... you can.
His grace is ever sufficient for you
When you thought you are weak, ... you are not.
His strength is yours and it is made perfect in weakness.
When you felt unloved, ... you are not.
God is love and He loves you till the end.
When you felt forgotten, ... you are not.
Can a mother forget her child?
And even if she does, God won't.
When you felt near despair, ... don't.
God is our eternal hope.
And mostly, when you feel you cannot make it, ... YOU CAN
For we can do all things in Christ who strengthens us.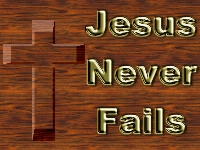 Living Waters Pages