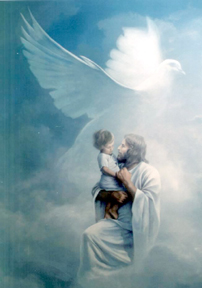 Come to Me my child and I will give you everlasting life,
Jesus is waitting for you, with arms wide open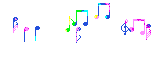 Of Salvation
Acknowledge to God that you are a Sinner. "For all have sinned and come short of the glory of God." Romans 3:23."But God commendeth His love toward us in that, while we where yet sinners, Christ died for us." Romans 5:8
Believe that God loves you and desires to forgive you. "For God so loved the world, that he gave his only begotten Son, That whosoever Believeth in Him should not perish, but have everlasting life. For God sent not his Son into the world to condemn the world, but that the world through Him might be saved." John 3:16-17. "He who believes in the Son has everlasting life; and he who does not believe the Son shall not see life, but the wrath of God abides on him" John 3:36 "The Lord has appeared of old to me, saying: Yes, I have loved you with an everlasting love; Therefore with lovingkindness I have drawn you." Jeremiah 31:3 "If my people, which are called by my name, shall humble themselves, and pray, and seek my face, and turn from their wicked ways, then will I hear from heaven, and will forgive their sin, and will heal their land." II Chronicles 7:14."The time is fulfilled, and the kingdom of God is at hand: repent ye, and believe the gospel." Mark 1:15. "And they said, Believe on the Lord Jesus Christ, and thou shalt be saved, and thy house." Acts 16:31
Confess and repent of your sins to God. Tell Him you are sorry and want to be forgiven. "If we confess our sins, He is faithful and just to forgive us our sins and to cleanse us from all unrighteousness." I John 1:9. "That if thou shalt confess with thy mouth the Lord Jesus, and shalt believe in thine heart that God hath raised him from the dead, thou shalt be saved. For with the heart man believeth unto righteousness; and with the mouth confession is made unto salvation. Romans" 10:9-10. "And that every tongue should confess that Jesus Christ is Lord, to the glory of God the Father." Philippians 2:11
You can have everlasting life with God only by your faith in Jesus Christ's crucifixtion, and resurrection. You must understand that you and all mankind are totally unable to please God on your own. God knows your heart, but you can talk to God. Tell Him that you believe and trust in Him and salvation He has provided for you by His grace. Pray to God from your heart. "But if from thence thou shalt seek the LORD thy God, thou shalt find him, if thou seek him with all thy heart and with all thy soul." Deuteronomy 4:29 If You have made the decission to make Jesus Lord of your life, Please pray this prayer with a open and sincere heart.
Dear Lord, I know I have many sins. I cannot do it on my own anymore I need you Lord. Jesus I am asking you to forgive me of my sins I know I do not deserve to live forever with You, and I know I am not worthy. I believe You came to earth as a man, Jesus Christ, born of a virgin. I believe You took upon Yourself the sins of the world My sins because of Your grace. You were crucified on a cross, and You suffered and died as a substitute for me. You defeated Satan and You defeated death to rise again, and You are now one with the Father. I believe that You, God the Father, Jesus Christ the Son and the Holy Spirit are one God. I thank You God that my Lord and Savior Jesus Christ has removed all my sins. I now surrender my life to You as my Lord and Savior of my life Jesus, and I will follow You. Please fill me with Your Holy Spirit and fill me with Fire for You, LORD. I believe I will now have eternal life with You. I thank You LORD in Jesus precious name I pray. Amen.
Now let the light of Jesus SHINE through YOU, and fight the good fight for Jesus! "Let your light so shine before men, that they may see your good works and glorify your Father in heaven." Matthew 5:16 "Fight the good fight of faith, lay hold on eternal life, whereunto thou art also called, and hast professed a good profession before many witnesses." 1Timothy 6:12
If you have prayed this prayer and have accepted Jesus Christ as your Lord and Savior of your life, We would like to hear from you. Please email Living Waters at the bottom of the page. May God Bless you as you seek Him, and live your life for Him.
1. Read your Bible every day to get to know Christ better."Study to shew thyself approved unto God, a workman that needeth not to be ashamed, rightly dividing the word of truth. 2nd Timothy 2:15 2. Talk to God in prayer every day. "And all things, whatsoever ye shall ask in prayer, believing, ye shall receive." Matthew 21:22 "Be careful for nothing; but in every thing by prayer and supplication with thanksgiving let your requests be made known unto God." Philippians 4:6 3. Be Baptized, acts 2:38 Then Peter said unto them, Repent, and be baptized every one of you in the name of Jesus Christ for the remission of sins, and ye shall receive the gift of the Holy Ghost. Worship, be spiritually fed with God's word, fellowship with other Christians in a church where Christ is preached and the Bible is the final authority."Go ye therefore, and teach all nations, baptizing them in the name of the Father, and of the Son, and of the Holy Ghost" Matthew 28:19 "Not forsaking the assembling of ourselves together, as the manner of some is; but exhorting one another: and so much the more, as ye see the day approaching."Hebrews 10:25 "All scripture is given by inspiration of God, and is profitable for doctrine, for reproof, for correction, for instruction in righteousness:" 2 Timothy 3:16 4. Tell others about Christ. "And he said unto them, Go ye into all the world, and preach the gospel to every creature." Mark 16:15 "For I am not ashamed of the gospel of Christ: for it is the power of God unto salvation to every one that believeth; to the Jew first, and also to the Greek." Romans 1:16





Living Waters Pages